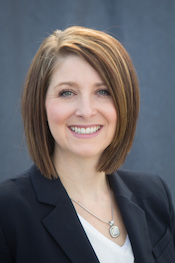 Stephanie J.
Daigle, CRPS®
Financial Consultant Associate Vice President- Investment Officer
With nearly 15 years of experience in wealth management, Stephanie focuses on developing detailed plans and regularly reviewing progress with clients to make certain they remain on track to achieve their goals.
A graduate of Westminster College with a BS in Financial Services (cum laude), Stephanie earned her MBA from Westminster's Gore School of Business in 2012. In addition, she holds Chartered Retirement Plan Specialist (CRPS®) designation from the College of Financial Planning. Outside of work, Stephanie skis and golfs, and spends as much time as possible with her husband and young son.